All meals must be ordered the Wednesday before they are served using our online order form, mail in registration form, or by telephone at (501) 225-6073.
Lunch & Learn Spring 2023
Noon in the Great Hall on Wednesdays. Meals serve one, include entrée', salad or vegetables, roll and dessert. You are welcome to bring your own lunch and enjoy the program for free. 
April 5
Lunch: Chicken pot pie with cookies
Learn: 'Read Any Good Books Lately?'
Courtney Jones, AR Public Library System, will briefly overview 3-4 books, representing a variety of topics.  Library IT technician will utilize a power point presentation to demonstrate how to use the Libby App.
April 12
Lunch: Lasagna soup, caramel brownies
Learn: 'LifeQuest Sponsor Shares'    
April 19
Lunch: Pork Tenderloin, Gooey Butter Cake
Learn: 'YOU Can Make a Difference!'
Stacy Robinson, from Arora, will share information on organ and tissue donation and how these donations can save lives. An organ recipient will also briefly share his/her story of receiving an organ transplant.
April 26
Lunch: Pasta primavera, Lemon cake
Learn: 'St. Mary's Dance Troupe'
Enjoy lunch while experiencing this lively dance troupe as they perform for us!
May 3
Lunch: Chicken Caesar Salad, banana pudding
Learn: 'When Grands Come to Visit!'
Several members of the LifeQuest Grandparenting Today class will share ideas of fun places to visit, yummy places to eat, and nature sites to explore. Ideas will be discussed for a variety of age groups.
May 10
Lunch: Beef stroganoff, chocolate layer delight
Learn: 'The Rep—Arkansas Repertory Theatre'
An overview of the 2023 season and exciting upcoming events will be shared by a theatre representative.  Plan your future theatre outings while enjoying lunch.
May 17
Lunch: Chicken Cacciatore, honeybun cheesecake
Learn: 'Second Presbyterian Preschoolers Spring Recital'
It's impossible not to smile while experiencing the joy of happy and excited preschoolers as they sing for us during lunch.  Invite a friend to attend class with you and treat them to a lunch filled with fun music.
May 24
Lunch: Vichyssoise, blueberry cream cheese cake
Learn: 'Congregation Appreciation Lunch'
During lunch we will express our appreciation to the congregations that have graciously supported LifeQuest. 
Curbside Meals - Spring 2023 Term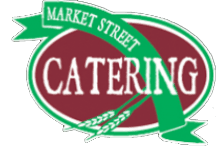 Enjoy delicious homemade meals prepared by Market Street Catering. Entree's are two portions ($16) and desserts are purchased separately ($10) and contain four to six servings. 
Pick up is curbside on Thursdays between 11:00 a.m. and 12:00 p.m. at the northern canopied entrance of Second Presbyterian Church.
April 6
Entrée: Chicken Salad
Dessert: Banana Pudding
April 13
Entrée: Tuscan Chicken with pasta
Dessert: Strawberry Cake
April 20
Entrée: BBQ Pork with loaded baked potato
Dessert: Brownies
April 27
Entrée: Chicken fettuccine with leeks & peas
Dessert: 4-layer chocolate dessert
May 4
Entrée: Ham & Noodle casserole
Dessert: Strawberry Shortcake
May 11
Entrée: Pot Roast
Dessert: Cookies
May 18
Entrée: Vegetable Beef Soup
Dessert: Cinnamon Rolls
May 25
Entrée: Poppy seed chicken
Dessert: Peach cobbler