Curbside Meals - Fall Term 2022
Ordering opens August 22nd.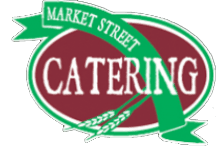 Enjoy delicious homemade meals prepared by Market Street Catering. Entree's are two portions ($16) and desserts are in an 8" round pan or 8x8 square pan ($10.)  You can place orders when registration opens for the next term.
Meals must be ordered by noon the Wednesday before the date of pickup using our online order form, mail in registration form, or by telephone at (501) 225-6073. Pick up is curbside on Wednesdays between 12:00 p.m. and 1:00 p.m. at the northern canopied entrance of Second Presbyterian Church.
September 21
Entrée: Beef tips with rice
Dessert: Chocolate layered dessert
September 28
Entrée: Baked ziti with Italian sausage
Dessert: Peach Cobbler
October 5
Entrée: Ranch chicken with cornflake breading
Dessert: Homemade brownies
October 12
Entrée: Chicken enchilada casserole
Dessert: Banana pudding
October 19
Entrée: Sausage jambalaya with rice
Dessert: Homemade brownies
October 26
Entrée: Chicken spaghetti
Dessert: Chocolate layered dessert
November 2
Entrée: Poppy-seed chicken casserole
Dessert: T. J. cinnamon rolls
November 9
Entrée: Pork tenderloin with cherry sauce
Dessert: Pumpkin cake with cream cheese frosting