Helpful tutorials for the best online class experience
We are all at different comfort levels with our online classes but online classes are here to stay! Yes, one day, they will be held alongside in-person classes. We want you to have the best experience and recognize that some of the language used for online classes is new to you. On this page are various definitions or videos to help you get the most out of your online class. We will be adding more as we learn more about what skills are needed. 
Skills covered include:
How to download Zoom
How to Be Online with LifeQuest
What does it mean to refresh or reload?
How to add any webpage to your home screen on an iPad or iPhone
How to bookmark or favorite websites in multiple browsers
Gmail - creating labels and saving important emails
How to Cast (show a video on your Smart TV from another device)
---
How to Join A Zoom Meeting for the First Time
---
Once you have Zoom on your device, how do you participate get to class? How do you participate in class? 

How to Be Online with LifeQuest
Join us on Mondays at 11:00 a.m. on Zoom for a brief tutorial on all things online.
Always free and open to the public!

Zoom:  Click here to automatically open Zoom
Password: lifequest
To view an archived orientation watch below or click here
To download PDF of presentation click here
---
What does it mean when staff ask you to "Refresh or Reload"?
On Facebook, if you arrive to the website early, class might not be live yet and you might need to refresh your page. (Refresh and reload are interchangeable terms and allows new material to come onto the webpage.)
The refresh or reload icon looks like a circle with an arrow going clockwise.

Watch the video below to see how to do this on a website. The video underneath that shows how to refresh a website on a cell phone or tablet.
---
How to add any webpage to home screen on iPad (or iPhone)
A great way to save the LifeQuest webpage with the list of classes. Each term you can delete the icon on the home screen and add the new term.
The share icon can look many different ways. The most common are: a box with an arrow going out of it, an arrow swooping to the side, or sometimes a triangle with dots at each endpoint and one side open. 
---
How to add bookmarks/favorites in browsers
Examples given in Opera, Firefox, Chrome and Edge
---
Gmail - how to create labels and save important emails
---
How to Cast a video to your TV
Quick guide image below.
Below that is a video from a church that addresses casting 
Casting works from within Facebook as well as on YouTube - look for the same icons.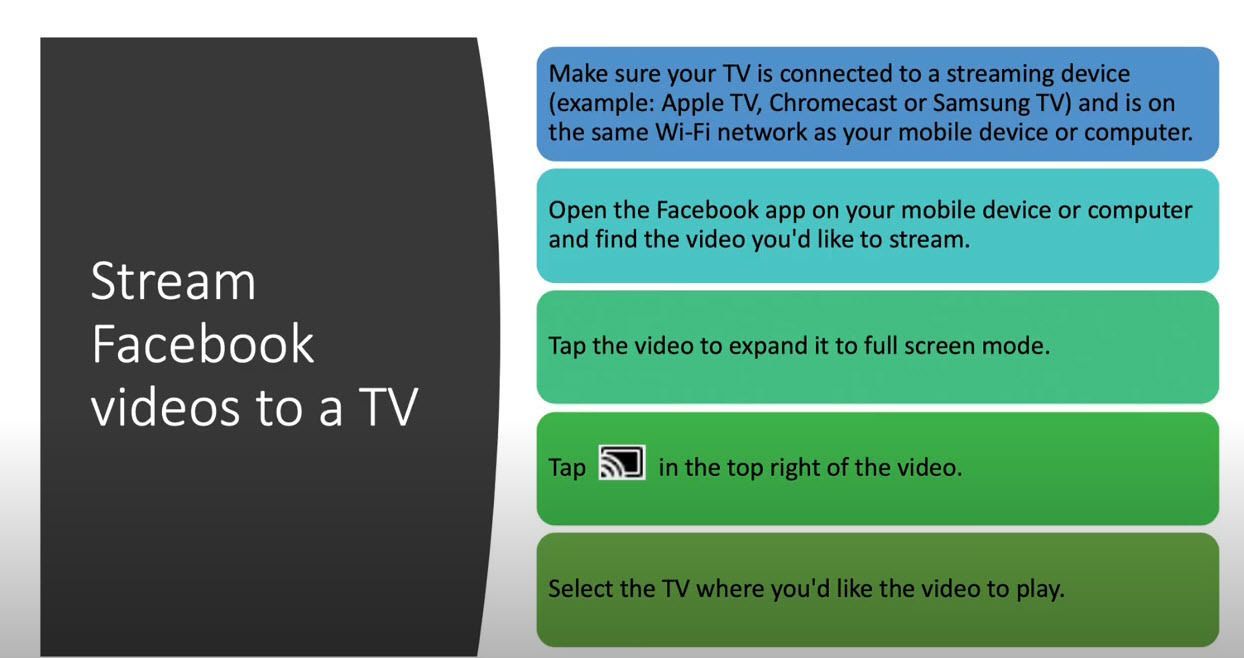 ---