Join Us for Lunch this Spring
LifeQuest offers a lunch program every Wednesday during an 8-week term. Lunch is held in the Great Hall of Second Presbyterian Church from noon to 1:00 p.m. You do not have to be enrolled in the current Term to participate in our lunch program.  Tickets for a prepared lunch are $8 per person. Please reserve your lunch ticket by noon on Monday each week. Sack lunches are welcome. Click here to see the current menu and program schedule. 
On April 5, enjoy heart healthy cooking tips and a delicious dessert (prepared live!) by Arkansas Heart Hospital Executive Chef Coby Smith. 
---
Mark Your Calendars: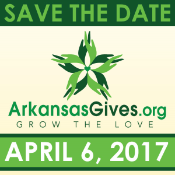 If you would like to make a donation to Arkansas Gives before April 6, 2017, Click Here for more information, or call 501-225-6073.
Spring Registration Opens:  March 6
ArkansasGives: April 6
Spring Term: April 5 - May 25, 2017
Summer Term: July 5 - July 27, 2017
Founders' Day: October 4
Fall Term: September 13 - November 2
---
New Corporate Sponsors
We are excited to announce two new Corporate Sponsors: Elder Stay at Home and Presbyterian Village. Elder Stay at Home has joined LifeQuest at the Silver Level and Presbyterian Village has joined LifeQuest at the Bronze Level. We are grateful both have chosen to invest in LifeQuest and our mission. Thank you!