Welcome to
LifeQuest of Arkansas
---
Adventures in Learning
Summer Term
The Adventures in Learning four-week Summer Term began July 9 with over 195 enrolled. Registrations will be accepted  throughout the entire Term.  Cullinary delights are a special feature of this Summer Term.  "Dinner with the Chef" and "Cooking with Karol" are proving very popular.  Check out our "Dinner with the Chef" photo gallery on this home page.
Special Note on Online Enrollment
We have simplified the online enrollment form to make it more compatible with the paper registration.  You will need to have your Class Catalog for reference as you make your class selections.
Mark Your Calendars for the future.
* Fall Term — Sept. 17 through Nov. 6
* Winter'15 Term — Jan 14 through Mar 5
---
LifeQuest of Arkansas, a 501(c)3 charitable organization, is a place for older active adults of central Arkansas to enjoy life-long learning and giving back to the community.
Have You Seen What Goes On at LifeQuest's Adventures in Learning?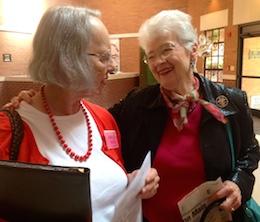 Shelly Wold & Janet Elwood - Two members of the AIL Curriculum Committee
Summer AIL takes on a decidedly cullinary "flavor" in offering "Cooking with Karol" as well as "Dinner with the Chef".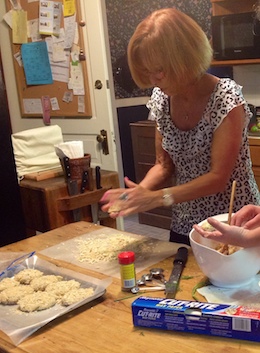 Summer AIL's Dinner with the Chef


Check Out Summer 2014 Photos
Click Here for the lastest in happenings at Summer AIL
Our Faithful Corporate Sponsors