Welcome to
LifeQuest of Arkansas
---
Adventures in Learning
Fall Term Begins Sept. 17; Online Registration Available Now
The AIL Curriculum Committee has, once again, developed a challenging and entertaining set of classes for your consideration.  History & Entertainment; Art & Exercise; Literature & Current Events; all to tweak your interest.  As usual, you may register online here, paying by credit card, or register via hard copy delivered to the LifeQuest office, paying by check.  Either way, we look forward to receiving your registration and to seeing you on Wednesday, September 17.
---
What's for Lunch?  Click here to see the Menu of  Fall Term Lunches!
Mark Your Calendars for the future.
* Winter Term '15 — Jan. 14 - March 5
* Spring Term '15 — April 1– May 21
* Summer Term '15 — July 8-July 30
---
Our Faithful Corporate Sponsors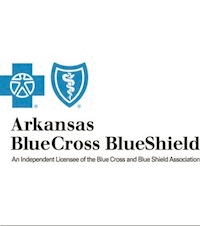 Fall Activities Abound at LifeQuest
Several exciting events are scheduled to coincide with the Fall Term of Adventures in Learning.  In addition to the birthday celebration detailed below, be watching for additional events to be announced in the coming days.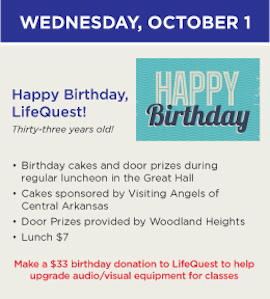 ---
Have You Seen What Goes On at LifeQuest's Adventures in Learning?
The new Fall Term curriculum is out, registration is open and interesting classes await.  Special thanks to our Adventures in Learning Curriculum Committee which continues to out do themselves, one term to the next!
LifeQuest Presents a Special Fun-Raiser
---
Emphasis on Cooking and Dining a Focus of Summer AIL's
---