Adventures in Learning
Even Though The Fall Session is in Full Swing - It's Not Too Late
If you haven't been able to attend the initial sessions, it's still not too late to register and attend Adventures in Learning's Fall Term.  What will you be missing if you don't? 
Being one of a record 580+ participants who are learning and being entertained by such diverse subjects and activities as: Big Band and Folk music; Medieval Church Architecture; Painting, Arts & Crafts; British Poetry; Exercise Classes; U.S. Foriegn Policy and much more!
As Yogi said, it's not over 'til it's over.  Call the office today and 225-6073 and join us next Wednesday for the rest of the Fall Term.
---
Mark Your Calendars:
Fall Term—September 16—November 5
Winter Term—January 20—March 10
Spring Term—April 6—May 26
---
Our Faithful Corporate Sponsors
---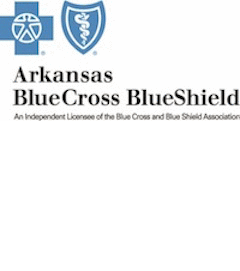 What Goes on at AIL?
Mah Jongg & More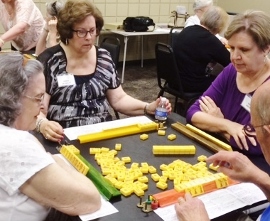 ---
William Moore Leads Popular "Great Books" Class
LifeQuest - In the News
Celebrating 34 Years of LifeQuest
On October 7, LifeQuest will celebrate 34 years of life-long learning at our Founders' Day luncheon at noon in the Great Hall of Second Presbyterian Church. Tickets are $8 and you can reserve your seat by calling the office at 225-6073 or email eingram@lifequestofarkansas.org. We hope you will join us for this celebration! 
---
"Dinner with Chef"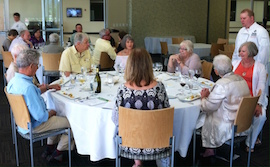 Pulaski Tech played host to an attentive group from LifeQuest for the second evening of Dinner with the Chef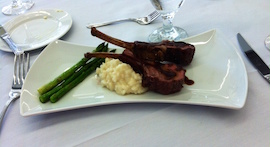 ---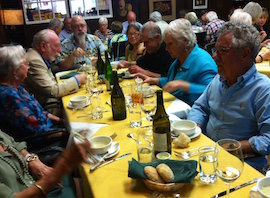 ---