Welcome to
LifeQuest of Arkansas
---
---
Adventures in Learning
Spring Term Begins Wednesday, April 2nd
Enrollment Begins March 3rd
Winter Term Concludes March 5th
Feedback indicates the Winter Term of classes (concluding March 5) has provided yet another great opportunity for learning and leisure, fun and fellowship. Over 630 signed up for the Winter Term and weekly attendance has was very strong (in spite of an abundance of cold weather).
Our Spring Term begins on Wednesday, April 2nd, so check out the new class schedule and make your picks now. We can expect another superb collection of classes from the Curriculum Committee.
Once again, you have the choice of enrolling online and paying via credit card OR mailing your hard-copy registration form to the LifeQuest office with your check.
Mark Your Calendars for the rest of 2014.
* Summer Term—July 9 through July 31
* Fall Term—Sept. 17 through Nov. 6
---
---
Have You Seen What Goes On at LifeQuest's Adventures in Learning?
Check It Out Here. Just click the link above to go to our Photo Gallery. You might be in pictures.
---
---
Our Generous Sponsors
---
---
LifeQuest of Arkansas, a 501(c)3 charitable organization, is a place for older active adults of central Arkansas to enjoy life-long learning and giving back to the community.
Get Involved
---
---
AIL, all about history ...
---
---



An endless passion for living and learning.
News & Announcements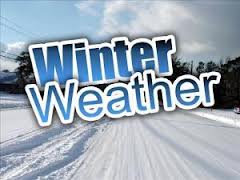 Inclement Weather Policy
If the Little Rock Public Schools are closed

for any part of the day,

Adventures in Learning for that day will be
cancelled and the LifeQuest office
will be closed for the entire day.
---
---
In Quest of Life with LifeQuest
Arkansas History
Governors from McMath to Huckabee
---
---
News Items & Quotations