Ordering opens December 12, 2022. All meals must be ordered the Wednesday before they are served using our online order form, mail in registration form, or by telephone at (501) 225-6073.
Lunch & Learn Winter 2023
Noon in the Great Hall on Wednesdays. Meals serve one, include entrée', salad or vegetables, roll and dessert. You are welcome to bring your own lunch and enjoy the program for free. 
January 18
Canceled
January 25
Lunch: Veggie Lasagna, Coconut Cake
Learn: Kristen Lippencott, Arkansas Blue Cross Blue Shield
February 1
Lunch: Pork Tenderloin, Baked Fudge
Learn: Nancy Foster, CapTel phones
February 8
Lunch: Macaroni & Cheese, Pineapple Carrot Cake
Learn: Jovie Murtha, Advanced Physical Therapy
February 15
Lunch: Beef Stew, Apple Crisp w/ Ice cream
Learn: Arkansas Heart Hospital
February 22
Lunch: Chicken Enchiladas, Snickerdoodles
Learn: Jane Schulz, Arkansas and Civil War
March 1
Lunch: Chicken spaghetti, Coca Cola Cake
Learn: Mike Martin, Visiting Angels
March 8
Lunch: Baked Spaghetti, Lemon Bars
Learn: Play by LifeQuest class
Curbside Meals - Winter 2023 Term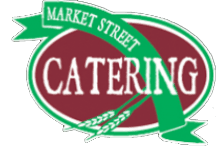 Enjoy delicious homemade meals prepared by Market Street Catering. Entree's are two portions ($16) and desserts are purchased separately ($10) and contain four to six servings. 
Pick up is curbside on Thursdays between 11:00 a.m. and 12:00 p.m. at the northern canopied entrance of Second Presbyterian Church.
January 19
Entrée: Chili 
Dessert: Chocolate cake
January 26
Entrée: Pot Roast
Dessert: Cinnamon rolls
February 2
Entrée: Spaghetti & Meatballs
Dessert: Brownies
February 9
Entrée: Meatloaf
Dessert: Bread pudding
February 16
Entrée: Parmesan Chicken
Dessert: Banana pudding
February 23
Entrée: Beef Brisket
Dessert: Pecan sticky buns
March 2
Entrée: Salisbury Steak
Dessert: Chocolate layered dessert
March 9
Entrée: Enchiladas
Dessert: Strawberry shortcake