You have the opportunity to enjoy fresh meals two ways!

During our eight-week class terms, you can enjoy meals in-person with us on Wednesdays we call call "Lunch & Learn" as we have a program presented during the meal time. If you'd like to watch the presenter, you can also bring your lunch or just come to enjoy the program for no fee. 

On Thursdays, we offer a meal and/or dessert for pick-up we call "Curbside Meals" which you can enjoy at home or purchase to take as a gift to someone. The meals and dessert are purchased separately.
All meals must be ordered the Sunday before they are served using our online order form, mail in registration form, or by telephone at (501) 225-6073.
Lunch & Learn Winter 2024
Noon on Wednesdays.
$12 meal serves one: includes entrée', salad or vegetables, roll and dessert.
January 17
Hearty Beef Stew, Cornbread, Apple Crisp with Cinnamon Whipped Cream

January 24
Italian Stuffed Shells, Caesar Salad, Herbed Rolls, Gooey Butter Cake

January 31
Minestrone Soup, Garlic Rolls, Salad, Oatmeal and Chocolate Chip Cookies

February 7
Chicken Pot Pie, Salad, Peanut Butter Cheesecake Brownies

February 14
Pork Tenderloin, Smashed Potatoes, Asparagus, Cherry Cobbler

February 21
King Ranch Chicken, Salad, Chocolate Layer Dessert

February 28
Manicotti Crepes, Salad, Herbed Rolls, Blueberry Cream Cheesecake

March 6
Tomato Bisque, Grilled Cheese Sandwiches, Salad, Banana Pudding
Lunch & Learn Programs to be shared later. 
Curbside Meals - Winter 2024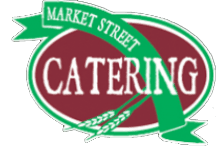 Enjoy delicious homemade meals prepared by Market Street Catering. Entree's are two portions ($16) and desserts are purchased separately ($10) and contain four to six servings. 
Pick up is on Thursdays between 11:45 a.m. and 12:15 p.m. at the northern canopied entrance of Second Presbyterian Church, bags are inside. 
January 18
Entrée: Chili
Dessert: Chocolate Cake

January 25
Entrée: Pot Roast
Dessert: Cinnamon Rolls

February 1
Entrée: Spaghetti & Meatballs
Dessert: Brownies

February 8
Entrée: Meatloaf
Dessert: Bread Pudding

February 15
Entrée: Parmesan Chicken
Dessert: Banana Pudding

February 22
Entrée: Chicken Enchiladas
Dessert: Pecan Sticky Buns

February 29
Entrée: Salisbury Steak
Dessert: Chocolate Layer Dessert

March 7
Entrée: Beef Brisket
Dessert: Strawberry Shortcake