LifeQuest Cook-Off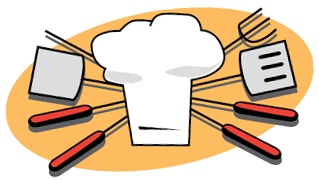 Put on your aprons and participate in this tasty and rewarding challenge to support LifeQuest and local restaurants.  Each week a local chef will demonstrate how to prepare a tasty appetizer.  You can replicate the recipe at home and then give it a score.  The best overall winning recipe and chef will win a spotlight profile on the LifeQuest of Arkansas website and Facebook page. 
July 5 -  Cypress Social
July 12 - Baja Grill
July 19 - Arkansas Heart Hospital
July 26 - Marlsgate Plantation
Good news! Due to the considerate nature of our chefs, this class has been opened to viewing by the public via our public Facebook page! You'll still need to register if you would like the recipe or voting privileges. 
The additional class fee for access to the recipe and voting privileges of $130 is a tax-deductible donation for LifeQuest scholarships.
---
Walking Down Memory Lane
Join us this year as we walk through 40 years of LifeQuest. You will enjoy monthly spotlights and interviews taking us on a forty-year journey - reminiscing and sharing history from past leaders, instructors and volunteers. 
---
June: Walk Down Memory Lane with Artists
April: Walk Down Memory Lane with the Law Crew
March: Former Board Chairs Share Perspectives
February: Movers & Shakers
January: Prospective from Executive Directors