Experience the Emerald Isle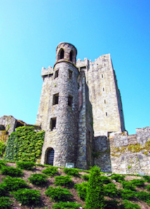 Experience a true taste of "Irish Splendor" on a trip that combines fabulous accommodations, stunning scenery and sumptuous food!  LifeQuest is excited to partner with Collette Travel and the Arkansas Retired Teachers Association to provide a seven-day tour of Ireland on November 13—20, 2018.
If you would like to learn more, trip packets are available for pick up in the LifeQuest office.  We will also be hosting an information session on March 12 at 1:00 p.m. at Second Presbyterian Church to learn more about the trip and Collette Travel. Reservations (with deposit) for "Irish Splendor" are due by May 7, 2018.