Special Events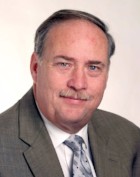 In 1997, a journalist named John Brummett taught his first class, "A Columnist Speaks Out," at LifeQuest and quickly found a following with our members. Twenty years later, John is still speaking out and drawing nearly 300 people every Wednesday morning for his ever-popular class "Behind the Headlines."
Each week, John educates, inspires, and entertains LifeQuest members with his perspective on the news of the day - local, national and abroad. The questions, debates, insights and queries exchanged in class, are engaging and challenge our understanding of the world in which we live, often becoming the subject of John's published articles to a larger audience.
On Thursday, November 9, LifeQuest will honor John for his contribution to our organization with a dinner at the William J. Clinton Presidential Center. Tickets will be available for purchase following an invitation to be mailed in mid-October. We are excited to show John our heart-felt appreciation for all he has done and continues to do for LifeQuest! We hope you will save the date and make plans to join us.
Happy Birthday LifeQuest!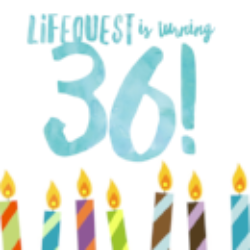 Please join us as we celebrate LifeQuest's 36th year of life-long learning during our Founders' Day Luncheon on Wednesday, October 4! We will welcome special guests and remarks from guest speaker Rev. Karen Akin from Grace Presbyterian Church - and enjoy celebratory cake! Reservations can be made for $8, with your fall registration or by calling the LifeQuest office at 225-6073 by Thursday, September 28.