---
Swingin' Down the Lane
Click Here to register or donate in honor of David Miller.
---
Founders' Day Luncheon
LifeQuest will welcome Dr. Bill Tsutsui, president of Hendrix College, for our 38th Founders' Day Luncheon on Wednesday, October 2. Lunch will be held in the Great Hall of Second Presbyterian Church from 12:10 to 1:00 p.m. Lunch tickets are $8 and may be purchased with fall registration or by calling 225-6073.
---
Arkansas Splendor with Tim Ernst
Arkansas' favorite wilderness photographer, Tim Ernst, will join us on Tuesday, November 12 for a program that showcases the magnificent scenery of the "The Natural State." Enjoy over 100 new photos, and their back stories, included in Tim's newest book, Arkansas Splendor. The program will begin at 1:00 p.m. at Congregation B'nai Israel. The event is free, but a reservation will be required. Look for more information by email this fall.
---
LifeQuesters On The Move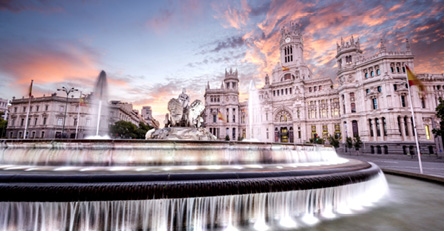 We know LifeQuest members have a passion for life-long learning and adventure, and the intrepid explorers to
Ireland this past fall were no exception.  They had barely unpacked their Irish whiskey and woolens before asking "Where shall we go next?"  Our answer: Vamos a España!  Let's go to Spain!
Join LifeQuest as we partner with Collette Travel for an excursion to Spain
November 9—19, 2019. There is nothing like Spain in the fall.  With its pleasantly mild weather, delicious cuisine and local wines, it's an excellent time to explore the rich history, culture, and food of this wonderful country.
Highlights of the tour include a historic walking tour of Madrid, a traditional Flamenco show, a paella-making demonstration, and guided tours of the cities of
Barcelona, Toledo, Cordoba, Granada and Seville.  And you'll return with vivid memories of a spectacular trip to an old country with new friends! 
For more info Click Here
---