---
Harrell Named Executive Director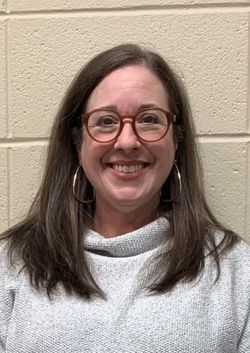 LifeQuest Board of Directors is excited to announce, Lindy Harrell has accepted the position of Executive Director.
A native of Little Rock, Harrell graduated from the University of Arkansas in 1990, with a Bachelor of Arts, in Psychology.
Harrell has always had a passion for helping people.  First as an interior designer with her own business, then as a Billing Manager for a pediatric clinic in North Carolina. In 2012, Harrell and her husband moved back to Little Rock to be closer to aging parents.  She developed a love for the senior community and joined the LifeQuest of Arkansas staff, in 2016, as the Office Manager.  
In 2020, the LifeQuest Board of Directors appointed Harrell as Interim Executive Director, where she lead the organization through the pandemic, launching the online program.
Harrell is married to Scott, her husband of thirty years.  They have four children and three grandchildren.  In her spare time, Harrell enjoys cooking, designing and spending time with family.
The LifeQuest Board of Directors extends their appreciation for her leadership and congratulates her on her new position.
---
Give the Gift of Knowledge with a LQ Library Access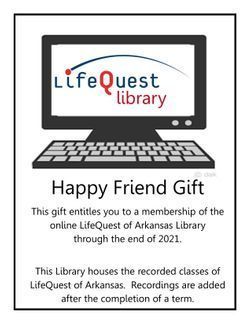 "Knowledge is a great gift, and the thirst to seek it even greater. Use what you know...Head and heart...You are not made to give greater weight to one than the other."     ― Nora Roberts, Valley of Silence
Give the gift of knowledge with a LifeQuest Library Access with an annual fee of $25. Currently, the Library houses recordings from Spring 2020, Summer 2020, Fall 2020 and Winter 2021.  There are approximately 400 educational recordings covering topics from history, literature, jazz, science, art, exercise, nutrition, current events and so much more.
Click the box above to register.  In the comment section at checkout, include the name of the recipient, their email and a short note from you. This gift entitles one membership to the LifeQuest Library through the end of 2021. 
---
Registration for Spring 2021 is now open!
The Spring 2021 brochures are available online beginning Friday, February 26th. We are excited to bring you more online education via Zoom and Facebook. While we anxiously await the ability to have classes in person again, we are very proud of all of the instructors and students who have engaged in online learning and who will continue with us. No worries about snow or ice on the parking lot! Just hope for strong internet speeds and relax with your favorite snack while watching from the comfort of your favorite chair this next term. See you then!
---
How To Be Online at LifeQuest - 3/29/2021
---
Mark Your Calendars:
Every Monday: "HOW TO BE ONLINE WITH LIFEQUEST" at 11:00 a.m. CST
Spring Term: April 5 - May 28
Summer Registration:  Opens June 14
Summer Term:  July 5 - July 30
Fall Registration:  Opens August 16
Fall Term:  September 13 - November 5
 
---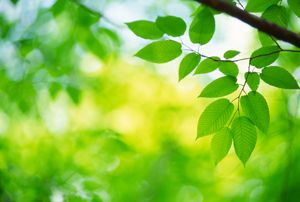 Spring 2021
Spring Brochure 
CLICK HERE
Registration Form
CLICK HERE
Register or Order Lunches
CLICK HERE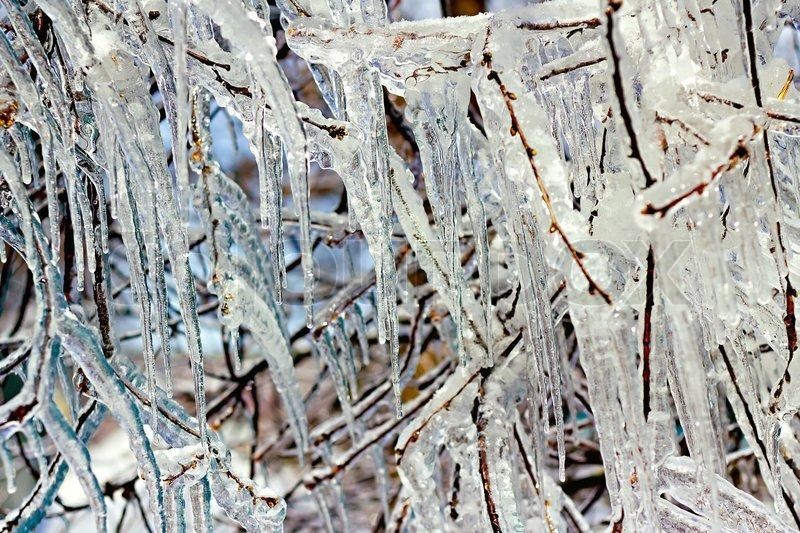 Revised Inclement Weather Statement
CLICK HERE regarding the In-person AND online class inclement weather policy