---
LifeQuest Gives Day 2020
On Thursday, April 2, LifeQuest will host LifeQuest Gives Day, an all-day giving event designed to promote a spirit of
giving in support of our mission to provide lifelong learning.  More detail to follow soon.
---
Shuttle Offered on Wednesdays Only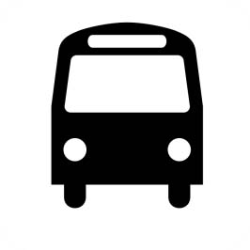 LifeQuest offers a shuttle service on Wednesdays from 8:30 a.m. until 1:30 p.m. between Second Presbyterian Church and St. James United Methodist Church. Look for the shuttle pick-up sign in the upper parking lot of St. James UMC close to the I-430 overpass.
---
Inclement Weather Policy
LifeQuest follows the Little Rock School District on weather-related closings in this way: if the Little Rock schools are closed for any portion of the day, LifeQuest will be closed for the entire day. Please visit lifequestofarkansas.org or call (501) 225-6073 to confirm.
---
Mark Your Calendars:
Winter Term: January 15 - March 5, 2020
Spring Registration Opens: Monday, March 2, 2020
Spring Term: April 1 - May 21, 2020
Collette Travel Information Meeting - Italy:  Tuesday, March 17, 1:00 pm
New Member Orientation for Spring: Wednesday, March 25, 9:30 am, Second Pres Church
LifeQuest Gives: Thursday, April 2, 2020
---