---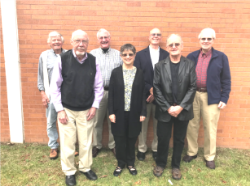 LifeQuest benefits from its close proximity to nationally-ranked Hendrix College, a liberal arts college in Conway, Arkansas that draws students from all over the United States and beyond.  As Hendrix professors retire, many find a home at LifeQuest as participants, instructors and members of the Curriculum Committee.  It's a natural fit says retired Professor of English and LifeQuest instructor, Chuck Chappell:
"Teaching courses at LifeQuest is a fantasy turned into a reality during our retirement years as veteran classroom instructors. LifeQuest offers the ideal opportunity for intellectual engagement and meaningful social interaction.  In addition, I have also been able to develop new and enduring friendships with many bright and congenial people who attend LifeQuest sessions regularly."   
From classical music to folk music, from U.S. foreign policy and current global issues to the history of England, these instructors contribute their expertise, time and talents to the LifeQuest curriculum.  We salute our Hendrix faculty and thank them for so greatly enriching our programs at LifeQuest!  
---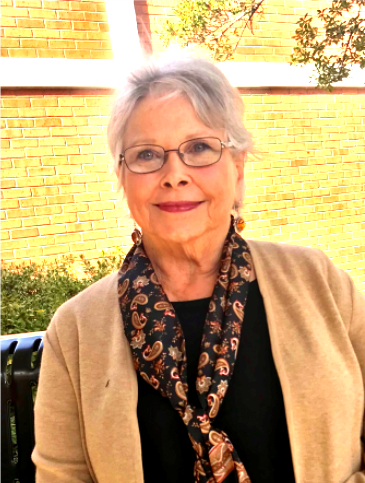 This January, Anne Parat begins her new role as Chair of the Curriculum Committee, the 18-member body that plans the course offerings at LifeQuest each term.  She replaces Sandra Hanson who has served graciously for the past two years. 
Anne joined LifeQuest in the spring of 2015 with the
encouragement of her special neighbor Betsy Borchert—an invitation for which she is eternally grateful.  In 2017, she began serving on the Curriculum Committee after being recruited by Nancy Irving Smith.
Anne brings to her role a wealth of ideas, energy and demonstrated commitment to LifeQuest as a member, instructor and volunteer.  She says LifeQuest has given her the opportunity to return to her love of art in a variety of the courses offered. 
Anne is thrilled to embark on the new role of Chair and looks forward to another opportunity to give back to LifeQuest.  And we look forward to Anne's leadership in the coming year!
---
Mark Your Calendars:
Winter Term: January 16 - March 8, 2019
Spring Registration Opens:  Monday, March 4, 2019
Spain Information Meeting:  Tuesday, March 12, 2019, 1:00pm
New Member Orientation:  March 27, 2019, 9:30am
Spring Term:  April 3 - May 23, 2019
Summer Registation Opens:  Monday, June 3, 2019
Summer Term:  July 10 - August 1, 2019
---