---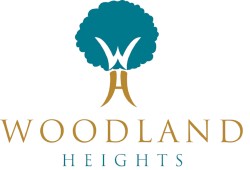 We are thrilled to have Woodland Heights Senior Living as a new corporate sponsor of LifeQuest. Thank you for believing in our mission and investing in our program. Learn more about the wonderful accommodations they provide for their residents and go take a tour!
---
LifeQuest to Host Arkansas Photographer Tim Ernst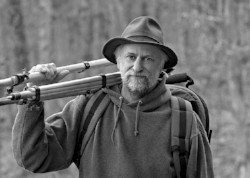 Tim Ernst is Arkansas' Wilderness Photographer. He has been hiking, driving and crawling around the wonderful Ozark Mountains for most of his life, preserving the images he sees on film for every-one to enjoy. His photographs have appeared in such publications as National Geographic, Audubon, Backpacker, Outside, Arkansas Times, National Park Service, Readers Digest Books, and The New York Times, among others.

Each year Tim creates new slide programs of his work and tours them around the region. This audio-visual program comes to life with moving photos and music that you really have to experience to believe.

We are thrilled to have Tim share his work with LifeQuest during a special program on Tuesday, November 13. The program will begin at 1:00 p.m. at the Congregation B'nai Israel followed by refreshments and pre-holiday book sales. The event is free, but a reservation will be required. Registration will open in mid-October.
---
Rev. David Dyer to Receive Founder's Award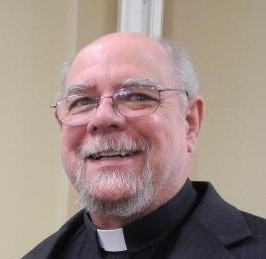 This year LifeQuest will celebrate our 37th year as a non-profit providing lifelong learning, social engagement and meaningful volunteer opportunities for active adults in our community. On Wednesday, October 3, during our Founders' Day Luncheon, we will have the opportunity to recognize and thank our supporting congregations, volunteers, leaders, and sponsors who have built LifeQuest into the thriving organization we are today.
Rabbi Barry Block from Congregation B'nai Israel will serve as our guest speaker following a special tribute to beloved, long-time instructor Rev. David Dyer. A natural storyteller and educator, Dr. Dyer has taught at LifeQuest for 23 years and has enriched the curriculum in countless ways. It is our honor to recognize his service and commitment with the Jay Jernigan Award named for our esteemed founder.
We hope you will join us for this special celebration. Tickets for lunch are $8 and can be reserved on your registration form for the Fall Term or by calling the LifeQuest office at 501-225-6073.
A silent auction will also be held to raise money in support of our educational program. Gifts in honor of Rev. Dyer and in celebration of our 37th anniversary are welcome.
---
Mark Your Calendars:
Fall Term:  September 19 - November 8, 2018
Tim Ernst event:  November 13, 2018
Holiday Open House:  December 5, 2018
Winter Registration Opens:  December 10, 2018
---