---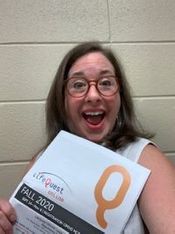 Fall 2020 Brochures Have Arrived
Fall brochures have arrived and will be mailed August 6.  Be on the lookout for yours.  Registration opens August 10. Special note: since we aren't limited by the space of Second Presbyterian, we are not asking for registration of individual classes, only those with limited numbers of participants. 
---
Moving Forward this Fall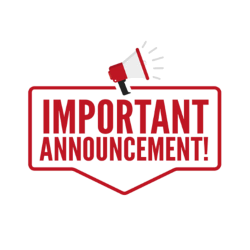 We are excited to announce our pilot program "Online Engagement Opportunities," which was launched this spring and will be continued this summer and fall, will remain a permanent feature of LifeQuest even after the resumption of in-person classes.
Online classes will be easily accessible on either Zoom or Facebook Live. In the fall, recorded online classes will be easily accessible on an unlisted YouTube channel exclusively to those who registered for the term.
Staff will be available to help you access online classes. Or watch the Online Orientation video below.
Upon registration for the fall term, you will be provided a link to access all Zoom classes with passwords and an invitation to a private Facebook Group.  These platforms are all private for your safety.
This fall we will offer over 30 online classes, five days a week.
Online classes will permit you to participate regardless of the weather or your location. If you miss a program, you will be able to see it later.
We look forward to your online participation.
---
---
ARBCBS Honors Cabe for Service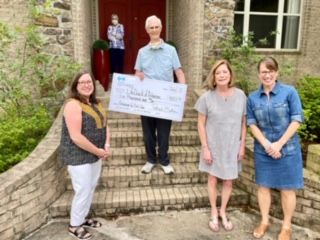 Arkansas Blue Cross and Blue Shield donates $5,000, to LifeQuest of Arkansas, in honor of Bob Cabe's 12 years of service as the Chairman of the Blue & You Foundation Board of Directors. 
We are so appreciative to our Presenting Print Sponsor, Arkansas Blue Cross and Blue Shield and to Bob Cabe and his service and leadership to our community.
---
Dedicated Service Award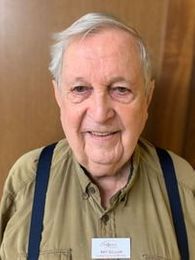 Art has been a member of LifeQuest for 17 years and a member of the Curriculum Committee for the past 15 years.  Since 2015 he has seen the total enrollment at LifeQuest grow from 1750 total enrollment to 2400 in 2019.  As a Curriculum Committee member, Art has seen the Lifelong Learning Curriculum of about 36 classes per term grow to an average of 46 classes per term.  Art has been a positive, influential part of this growth and change.  Always with a word of encouragement for the staff and praise of our volunteer instructors, Art is one of our many volunteers who care deeply about our mission….
Art's positive outlook on life is inspiring. About LifeQuest, he says:
"It keeps my alive and my brain functioning!  LifeQuest gives me some place to be and something to be a part of.  You meet the most impressive and interesting people here.  It's where I want to be every week."
On Wednesday, October 7 at noon, via Zoom, we will honor Art Gillum for his years of volunteerism at LifeQuest with the Dedicated Service Award.  Art has made an immeasurable contribution to LifeQuest programs and is truly deserving of this award.
Please click here to join us on October 7th at noon.
---
Mark Your Calendars:
Registration Opens:  August 10
Fall Term: Online Classes, September 14 - November 6
LifeQuest Gives Day:  October 7
Dedicated Service Award Day, Honoring Art Gillum:  October 7
---