---
LifeQuest Gives April 5th

...LifeQuest Gives raised          $34, 265!!!
We are grateful to everyone who gave so generously - and special thanks to Barbara Baber & Bob Fleming for challenging us with their matching gift.
 
Alone we can do so little, together we can do so much. 
- Helen Keller 
Thank you, LifeQuest!
---
Dedicated Service Award
On April 25, we will salute two outstanding volunteers for their decades-long dedication to LifeQuest!  Join us as we honor Dorothy Pumphrey and Allan Ward with the 2018 Dedicated Service Award at our noon lunch program.  Lunch tickets are $8 per person or sack lunches are welcome. Please reserve your seat with your spring registration or by calling the LifeQuest office at 225-6073.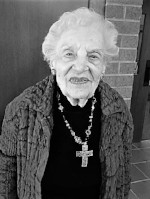 Dorothy Pumphrey has been a regular volunteer at LifeQuest from nearly its origin.  For the past 35 years she has reliably donated her time, creativity and warm smile to make LifeQuest a more efficient and positive place to learn and grow.  As a lunch server for most of her volunteerism, Dorothy can be counted on to suit up and show up week after week with her characteristic spunk and energy.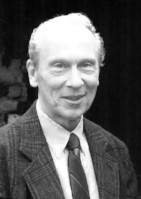 Allan Ward PhD, began teaching at LifeQuest in 2002 on such varied topics as comedy & humor, spiritual perspectives, native American heritage and word origins.  A natural teacher, Allan expanded his role as a member of the Curriculum Committee where he has served for the past 12+ years.  Allan continues to be an active LifeQuest member and lifelong learner!
---
Jonsson Foundation Grant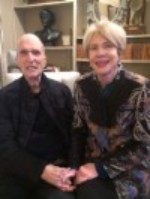 Philip and Diane Jonsson
LifeQuest would like to thank Diane and Philip Jonsson and The Philip R. Jonsson Foundation for their generous support of our organization in 2018.  A grant of $7,500 will help provide new audio  visual equipment, the shuttle service offered on Wednesdays, and various other operational needs.
LifeQuest relies on the generosity of donors like the Jonssons in order to provide continued quality programs for our members and instructors each year.  Thank you!
---
Mark Your Calendars:
Spring Term: April 4 - May 24, 2018
LifeQuest Gives:  April 5, 2018 
Summer Registration Opens:  June 4, 2018
Summer Term:  July 11 - August 2, 2018
Fall Registration Opens:  August 20, 2018
Fall Term:  September 19 - November 8, 2018
Winter Registration Opens:  December 10, 2018
---